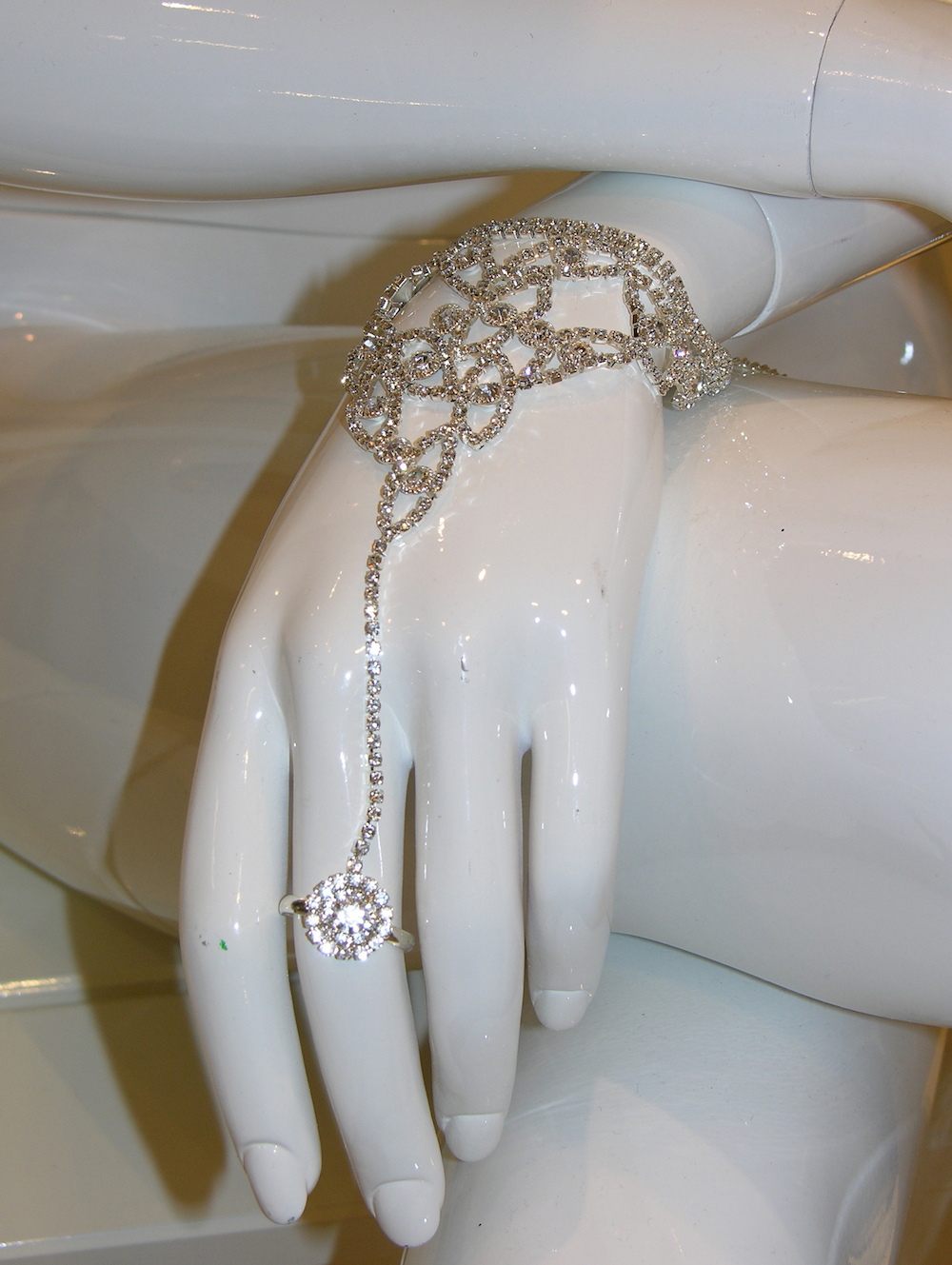 Display III
Six transparent columns show the way to a passage. In the back room a pattern of precious looking glass jewellery unfolds on the front wall, gently moving in the wind of a fan. Each individual piece of jewellery in the net forms a triangle of small cut crystals in which the neon light refracts and is reflected in colour.
With Display III, Miriam Yammad continues a series of installations that are materially and content-wise related to each other. Stereotypes of western views encounter objects, which mostly originate from the domestic environment of migrant everyday culture. The artist takes them away from their intended function and symbolic attribution. She unfolds and alienates them. She creates new relationships and orientations. Between the traces of established identities and new perspectives emerges an 'alteritarian' space for representations of stereotypical gender roles and cultural perceptions (of high and low).
The narrative of the towering column as a supporting element representative of a patriarchal order is softened by making the colonnade of simple plastic foil – a material which serves in the domestic context to provide the kitchen table with a protective and easily wiped surface. Yammad also works with so-called 'hand slaves' made of crystal glass, which are popular wedding jewellery whose etymology speaks for itself. But the 'Crystal play' with its colourful light reflections shows a certain beauty and sublimity, which the staging and ambiguity cannot harm for a moment.
Holger Otten
Miriam Yammad´s solo and group exhibitions include; Croy Nielsen Gallery Vienna (2018), Kunstverein Köln (2018), A plus A Gallery Venice (2018), Kunstverein Hannover (2017), Bentheim Castle (2016), KW Institute for Contemporary Art Berlin (2014)