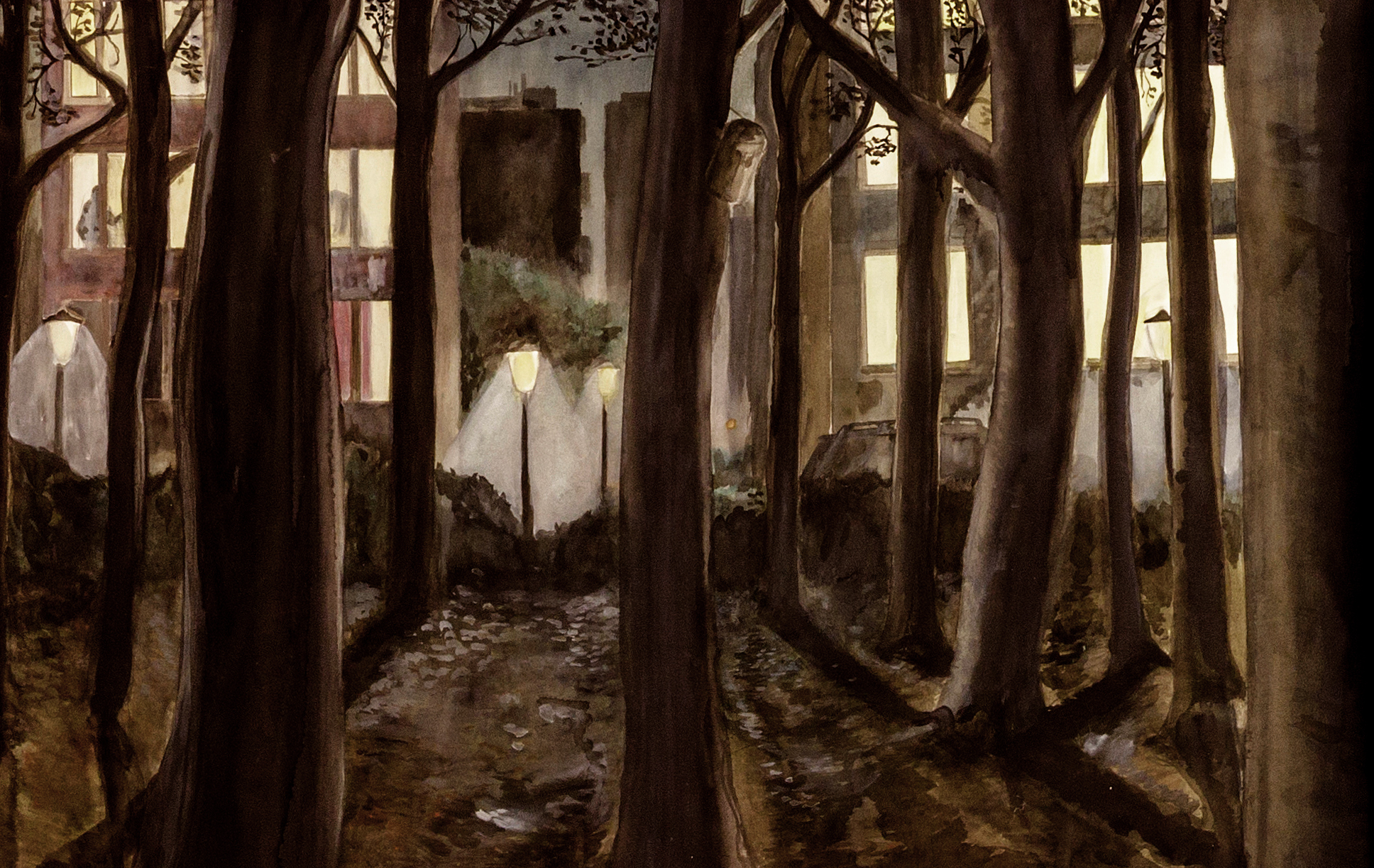 The show composes four works: Two bronze sculptures depicting a troll sheltered beneath a blanket of fur and a saluting bat amidst a dance and a bow.
The watercolour, a street scene, is in the background and shows another figure hunched over while lacing his shoes.
The stop frame animation follows a dragon in non-chronological chapters through his habitat, a landscape drained of the fantasies that might have shaped it.
The imagery is overwritten by a poem in a pace close to an internal conversation of broken code and simple meanings of past social environments.
However, the clouds have been produced by squirting ink into a fish tank captured from below generating explosions of colour in a sky still ruled by an iron fist.
Peter Wächtler, born in Hanover (1979) lives and works in Berlin as an artist and writer.